Segment analysis in Copenhagen & Frederiksberg
Approx. 40% of total planned student housing units have estimated completion year in 2022
---
Segment analysis
In Copenhagen & Frederiksberg, 72% of the total Planned Units are family housing units, where student housing accounts for 25%. The student housing segment has since Q1 2021 increased with approx. 250 units, which combined with a decrease in family housing of approx. 2,300 units, corresponds to an increase in total share of Planned Units from 23% to 25% in Q4 2021 for student housing.
The largest student housing projects are located at Amager West, Frederiksberg and Vesterbro.
The largest investors within student housing are NREP, Nuveen, Koncenton, Unionkul and Gefion.
Planned Units by usage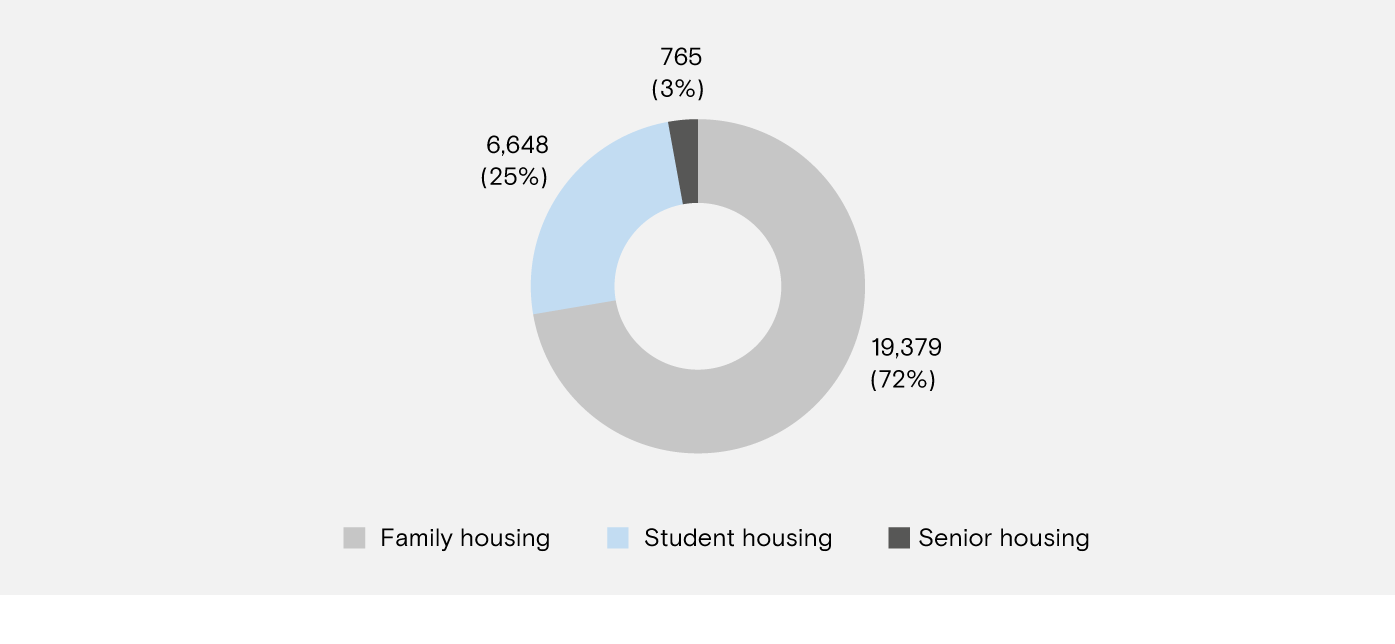 Completion year of planned student housing units
The development timeline of the planned student housing by estimated completion year is shown below.
The total Planned Units for student housing in Copenhagen & Frederiksberg is approx. 6,650 with 50% Under Construction.
The largest part of the Planned Units, 37%, is expected to be completed in year 2022.
In 2025 and later, there are 968 Planned Units in Copenhagen & Frederiksberg within the student housing segment.
Student housing units by est. completion years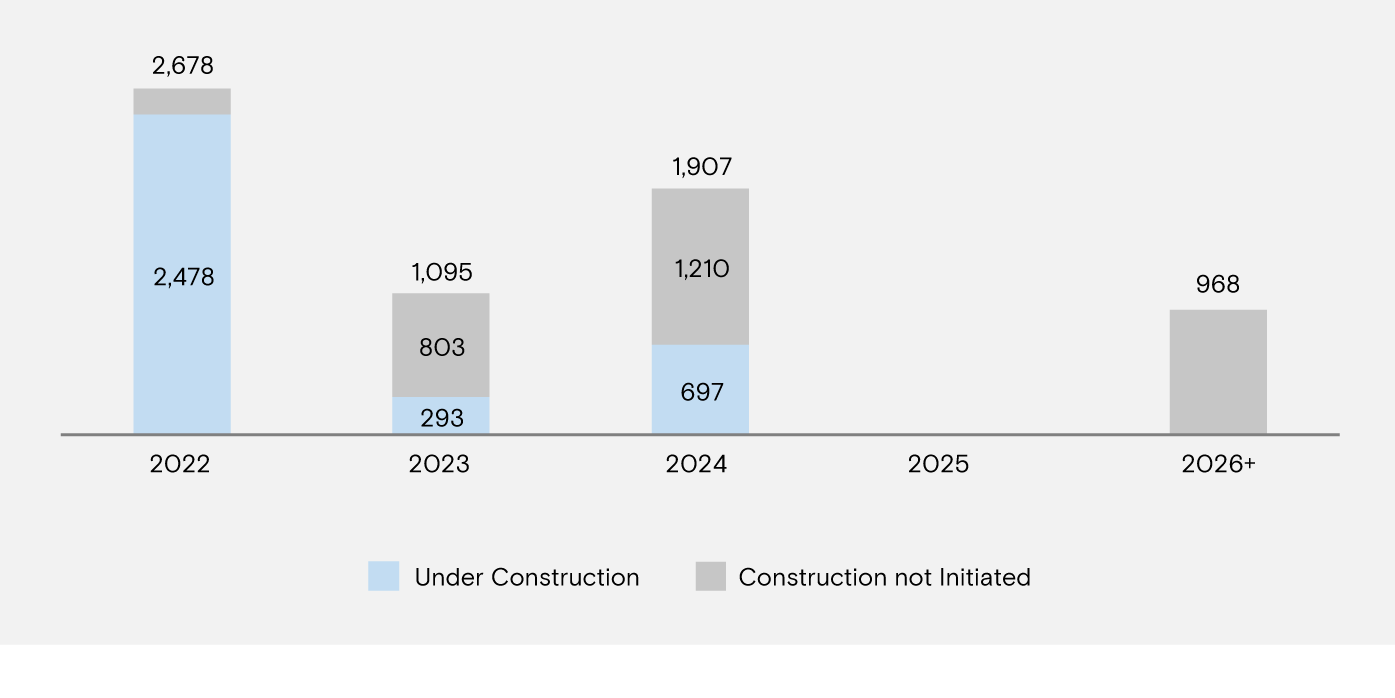 ---
Contact:
Jacob Kjær
Partner & Head of Denmark
+45 30 10 24 08
jacob.kjaer@nordanopartners.dk